notes from the boat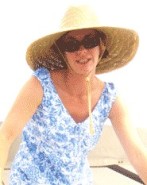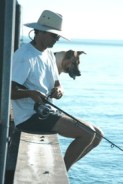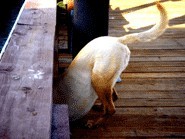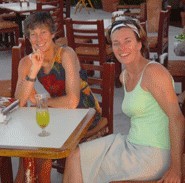 Arriving in La Paz was a unique experience as we discovered none of the charts we were using actually matched the enormous sand bar in the middle of the Bay of La Paz. Perhaps something to do with last year's two hurricanes including the several wrecks scattered about the bay, we surmised. Interesting as the depth gauge read 8 ft, 7ft, 6 ft?oops reverse and try again. We could see a dozen boats anchored tantalizingly on the other side of the bay and after a few laps of honour we finally made it into 20 feet of water, about half a mile off shore. We dropped the anchor, dropped the dinghy in the water and Winston dropped a load! Apparently the blue fin tuna he'd sampled for dinner hadn't agreed with him after all. An unfortunate moment as he chose the open hatch to relieve himself against. Being on the more liquid side, fly screen proved inadequate and things were pretty unpleasant below. To top it off he then decided to add the deck, swim steps and dinghy to his target list and so the trip to town was delayed shortly.

Ready for a beer (or five) we tried again and as we headed into the marina we recognised a boat from Ensenada. John and Barbara, an English couple aboard their boat "Songline" had arrived the night before so it was good to see familiar faces. After a quick reunion we headed off into La Paz and started exploring.

One week has become two very easily in La Paz. It's a gorgeous town with a mission and very attractive Spanish-style architecture. It's also incredibly hot and we've found we've had to adopt the custom of the siesta. As it warms up by about 10am and really doesn't cool off until sunset around 8pm, we've had to stretched out the siesta to include the entire day. Many hours have been spent in the hammock suffering in the heat and in order to survive, the following hammock code has been developed: knock once for beer, twice for Pringles (which is odd as only Carl likes Pringles) and three assertive knocks (from below) means get........ it yourself!

Carl and Winston spend many hours fishing from the side of the boat and Winston has proven to be a very keen fisher dog. Having learned to communicate with dolphins he now seems to consider himself a marine mammal and is fascinated by everything aquatic. Upon catching a fish (Carl that is) Winston will attempt to bite it to make sure it's worthy. He loves watching fish swim around in a bucket and puts his head in up to his eyeballs to get a closer look. It's just a matter of time before that dog is frolicking with the dolphins! Mostly Carl and Winston have landed catfish which seem very appreciative of large lumps of bacon on a hook. The only thing is that they grunt and there's really nothing pleasant about catching a fish that grunts! Languishing in La Paz has included nightly forays into the local restaurant scene as we continue the hunt for the perfect flan. From the hottest bar in the universe to the worst food in living history we've tried them all. The hottest bar had some severe design flaws which reflected the setting sun back into the enclosed rooftop bar and made it literally the hottest bar we'd ever been in. It was a beautiful setting overlooking the whole bay with an unfortunate temperature of about 200 degrees. The bartender dripped with sweat as he desperately mopped his brow and despite the temptation of the adjacent (heated) Jacuzzi we felt one drink was enough and we moved on.

After several nights of bad drinks and bad food we finally struck gold in a local restaurant serving the most amazing beef tacos and baked potatoes. The potatoes mashed with butter and cheese are then topped with beef, corn and a choice of salsa, onion, guacamole and more. Amazingly delicious, Carl insisted on going back the following night. Surprisingly the Atkins diet has taken a bit of a beating and we're relying on the odd bout of Montezuma's revenge (the local equivalent of Bali or Delhi belly) to keep the weight down. We may not be succeeding with this plan!

Having been here almost two weeks we've found our language skills (English that is) have slowed down somewhat. Daily conversation consists of "Someone's got to do it," (in reference to almost everything including hammock lounging, fishing and diving from the boat) to "Ramming speed," said as we approach the dinghy dock in the marina. With the heat in mind (and delicate complexion) we managed to find the largest straw hat in La Paz which is now sported by Gemma when venturing out (mad dogging as we refer to it) in the midday sun. It's a fantastic Mexican farmer's hat which covers both shoulders and there's not much left to see once it's on. NB: Looking at the label, it appears the hat was made in China so in fact, it's a fantastic Chinese farmer's hat and the rest reads the same!

We decided to move into the marina for a few nights so we could fill up the fuel tanks and prepare to head north. After ten nights in the anchorage where the wind picked up every night to 20 knots (and a mad dash dinghy ride through crashing waves after dinner) it was a pleasant surprise to experience calm water and real showers. The sea water is much more saline in the Sea of Cortez and dries within minutes to leave white salty streaks on the skin which are quite resilient to soap or so it seems.

We were invited to a barbeque with some local marine biologists/documentary film-makers we'd met at the amazing beef taco place (the food is so good it makes everyone incredibly friendly). It turned out Luke (our English host) is a commercial diver and film-maker. He showed us his footage of manta rays which was incredible. It was a great night as we met local marine biologists and heard stories of hammerhead sharks, jelly fish and giant manta rays. A diver offered to take us diving at a local island so we may just have to take him up on that even though it's too early to play with the baby sea-lions as they don't start interacting with divers until October! It was a fantastic evening.

So it looks like we'll spend another few days in La Paz, eating beef tacos and watching the football (despite England being robbed in a game against Portugal) and then we'll head off into unknown territory. As Carl says, "Someone's got to do it!"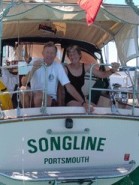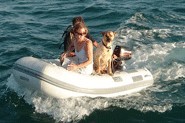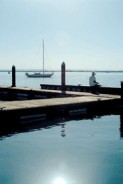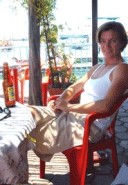 ©2005. All rights reserved. Designed by It's a Gem (www.itsagem.com)