notes from the boat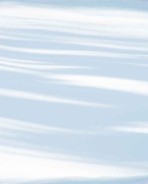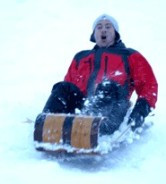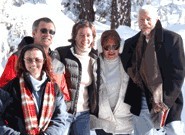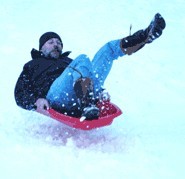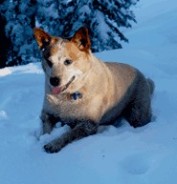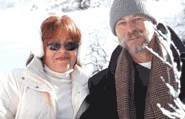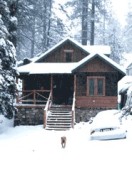 By the end of October 2004, almost six months after originally leaving Los Angeles, it was time to have a holiday from the holiday! After enduring the climatic challenges of the Sea of Cortez we decided to pack up the fishing rod for a while and head back to shore for the festive season. We left Indigo Moth safely docked in Marina Palmira in La Paz in November and ventured off in search of... winter.

Before leaving La Paz, we decided to take our old nemesis, the water maker back to the States for an overhaul by the manufacturer and so we rented a car from Thrifty (Carl having worn out his welcome with Budget) and drove the 1800 kilometres or so, up the Baja peninsula to the US. Baja has basically one narrow road which runs its entire length. Along this road are extremely large trucks, extremely unreliable Mexican trucks (one of which was on fire when we passed it), cows wearing camouflage gear (especially at night), fog and torrential rain. Needless to say, we encountered all these conditions and even managed to combine them on several occasions. Overtaking a large semi-trailer in torrential rain at night while aquaplaning was one of the more memorable moments of the trip and definitely had one of us clutching our seatbelt in what seemed like (and probably was) a near death experience.

Arriving back in Los Angeles, we decided that it was snow we were after and with a great deal of good fortune, we were offered a log cabin near Big Bear for the holidays, a mere two hour drive from LA. With great excitement we packed up the Mexican rental and headed off to the mountains, 7000 feet above sea level, quite a change in altitude for us.

Arriving in the disastrously-named village of Fawnskin (don't say it quickly), on the shores of Big Bear Lake, we found a gorgeous log cabin surrounded by pine trees. We were a little disappointed at first as there was no snow but we had an open fireplace, an outdoor hot tub and an entire forest to walk the dogs in.

Two days later however, our wish was granted, we awoke to the magic of snow falling and continuing to fall almost nonstop for a week. Several inches became a foot or more and we settled in to enjoy a week of solitude. The Mexican rental wasn't going anywhere and in an unfortunate moment of attempting to defrost the foot of snow on top of it, we managed to crack the entire windscreen. We think we might try Hertz next!

The day before New Year's Eve, Catherine and Tony joined us and in true festive spirit we decided to celebrate the new year a night early. Well, that wasn't the actual plan but after several drinks in the hot tub, a mad dash in bathing suits up and down a frozen hillside and other drink-induced acts, none of us were in particularly good form for the actual event.

Viktor and Inna joined us for New Year's Eve and we all enjoyed tramping through the forest in knee deep (depending on one's height) snowdrifts. An afternoon spent sledding in perfect powder was hilarious fun; for once no serious injuries resulted and meanwhile a goose and all the trimmings roasted slowly in the oven awaiting our return.

It turned out there was something nasty in the hot tub. As a result, we ended up on antibiotics and we're absolutely sure it had nothing to do with drinking copious amounts of alcohol. It really wouldn't be fair to go into more detail. Needless to say, it wasn't pretty and we feel much better now.

Early January saw us heading back to Los Angeles where we waited for rain storms to abate before attempting to face the Baja drive of death. A new windscreen, the rental car was as good as new and it was time to get back on the boat. Carl bravely reassembled the water maker, only to find a part previously unbroken had somehow cracked in our absence and the resulting geyser was an unwelcome water feature in the main cabin. After a call to the manufacturer, we discovered a roaming rep would be in Puerto Vallarta around February 10th and would be carrying spare parts for us.

And so on February 5th a reservation awaits us in Puerto Vallarta, in a place appropriately called Paradise!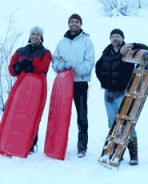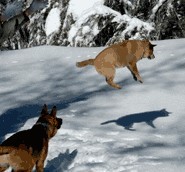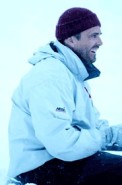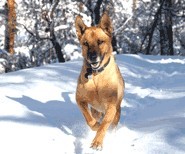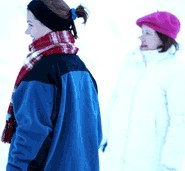 ©2005. All rights reserved. Designed by It's a Gem (www.itsagem.com)