notes from the boat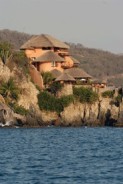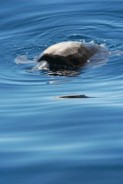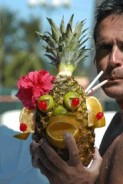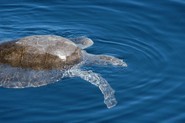 Greetings from further south as our intrepid explorers finally finished the pina coladas, relinquished the hammocks and reluctantly left the luxury of Barra de Navidad having suffered intolerable hardships and faced challenges known to few.

Before leaving we had, of course, spent many afternoons developing our aquatic skills. Gemma, in a moment of Absolut exuberance, waded into the tepid water of the swimming pool, paused for a moment and then dived down into the crystal depths... or to be honest, dived into the shallow end of the pool disastrously grazing chin and shoulder on the textured slate bottom. Not one of the greatest aquatic feats known to man and thankfully performed under water so hopefully not witnessed by the lounging poolside lizards. A score of zero.

Carl, on the other hand provided a nice display of skin as he lost his shorts upon entry and was given a resounding round of applause accompanied by cheers and scored a 9.5.

And so after ten days of roughing it, memories of good times had by all, we headed south towards Zihuatanejo with several stops planned along the way. Bahia de Santiago, Bahia de Maruata and Caleta de Campos all had the pleasure of our company as we headed further and further south.

Our companions were sea turtles languidly bobbing in the bright sunlight, enormous schools of dolphins herding fish and finally, humpback whales breaching.

A sleepless night was spent in Caleta de Campos as a school of dolphin spent hours feeding below the boat. Winston's whines mingled with gasps for air as the dolphins surfaced and fed all night. A few floating fish parts were all that remained the following morning of the huge school previously seeking shelter in the shadow of the boat.

Using an enormous telephoto lens as a substitute for binoculars has disadvantages as we finally saw humpbacks fully breach. Unfortunately the thought of pushing the button to take the photo vanished as in complete awe, the behemoth leapt out of the water not once but twice. Finally an image of half a humpback was captured but the moment will never be forgotten!

In contrast to the whales, the shameless turtles posed constantly for picture after picture and finally we refused to photograph them any more! Turtles are protected under Mexican law, the repercussions are horrendous. We were more than slightly concerned when one of our models became entangled with our fishing line. Panic was avoided however, as he lazily broke the surface, moved his flipper an inch and the line was released. Minimal effort though and soon he was back doing absolutely nothing!

Arriving in Zihuatanejo we found a delightful bay with thirty south-bound boats anchored, jet skis zipping past, inflatable banana boats laden with fun seekers and fishing pangas speeding by.

We arrived and spotted Claudia and Steve from Naiad, great friends we'd met in the Sea of Cortez (when we were all suffering from heat exhaustion) and having set the anchor, proceeded to do a little competitive margarita tasting.

And so, life continues slowly in Zihuatanejo. Palapa restaurants line the beach, palm trees fringe the shore, thatched roofed hotels with terracotta adobe walls cluster along the cliffs and Carl sleeps off a hangover.

We can certainly see why people get stuck here!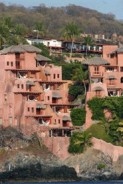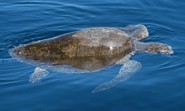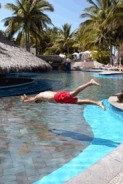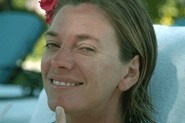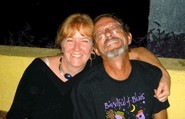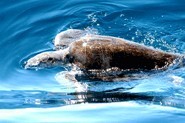 ©2005. All rights reserved. Designed by It's a Gem (www.itsagem.com)